ECD offers professionally qualified practitioners to support students through one to one sessions and group sessions, to increase student's self-confidence,  to have a sense of belonging and navigate through challenges they face in their daily lives. We offer a safe space for CYP to attain support, advocacy and continue to seek solutions that support their livelihood. We invest in the development of skills and knowledge of CYP so as to overcome any challenges or barriers they may face in different environments, including transition. It is our strong belief that every young person deserves a fair chance in life.
The framework applied in supporting young people is coaching and or mentoring. Although there are a range of interpretations on coaching and mentoring and no clear definition with professional bodies, we simplify our approach in offering bespoke support which is measurable and sustainable and allows young people to continue to improve even after their sessions have ended.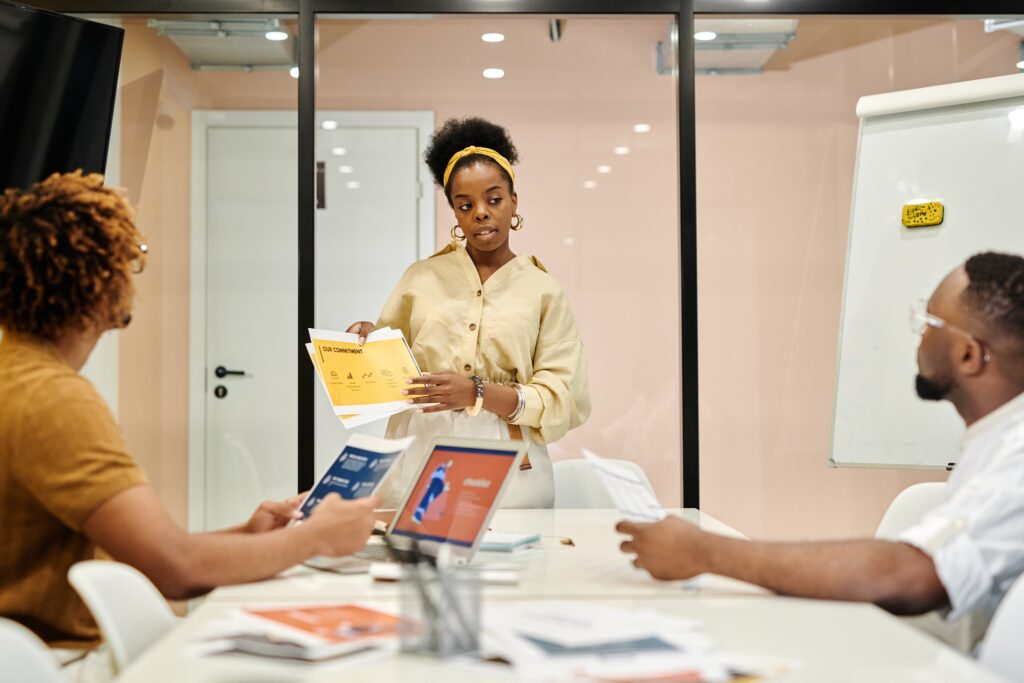 Practitioners are not only qualified, but bring a wealth of life experience, appositive, wholesome and non-judgemental person cantered approach. Practitioners are DBS checked, regularly compete Continuous Professional Development (CPD) and share good practice. ECD invests in community profiling and engages in an multi agency approach facilitating continuous support  allowing young people to be referred on to appropriate services, need be.
Since the pandemic, the demand for support has heightened, children and young people have reported to struggle with high levels of anxiety, behavioural difficulties, family conflict, isolation, mental health issues and for some not being able to cope in a normal school environment. A greater number of young people have reported to have decreased in their communication skills preferring to engage better with gadgets and varied gaming and technologies.
Most young people inform that they enjoy talking to their designated practitioners, they find that they can open up and can manage some of the most difficult conversations in this safe space.
Coaching is "Unlocking a person's potential to maximize their own performance. It is helping them to learn rather than teaching them" (Whitmore 2003)
"Coaching is often associated with performance, skill enhancement or unlocking potential (Whitmore,2005), goal-setting and giving feedback (Delaney, 2012). There is often less importance placed on the coach sharing the same or similar background to the coachee compared with mentoring where background assumes more importance
Where can Coaching be applied?
Young people have mostly requested coaching in the following areas;
Time Management
Exam Preparation
Transition Related to -Secondary School/College/University/Apprenticeships/Work and life daily changes
Career progression
A coach helps an individual to make progress, from current position to achieving desired goal, It's very important to set goals when in coaching
What are the Benefits of Coaching
Increase confidence and self-esteem
Kindle creative problem solving skills
Boost self-regard
Cultivate a growth mindset
Increase resilience and overcome setbacks
"Mentoring is for the mentee. Most of all, for the mind of the mentee. I think that Mentoring needs to focus on and develop the mentee's finest independent thinking about their work, their career, their life, their dreams. The Mentor's perspective is an important ingredient in this special relationship. But it feeds. It is not the feast" – (Kline 2009)
A mentor can be deemed as a more experienced person willing to commit time and resources to share knowledge with a less experienced person, in a relationship of mutual trust.
Prevalent discussions in Mentoring
Low self-esteem
Low confidence
Anxiety
Depression
Stress
Isolation
Bullying
Truancy
Poor self-image
Research by Shiner et al., (2004) on disaffected young people found that mentoring had a positive impact on getting more people into Education, Employment and Training
Benefits of Mentoring
Basic life skills development
Higher levels of self-worth
Resilience development in order to better manage life's challenges
Increased confidence levels
Offers neutral space for the mentee to talk about difficult situations
Mentoring focus' on personal development. In comparison coaching focuses on specific development areas or issues at work. 
Mentoring is a long-term role and relationship which takes a holistic view of an individual.  Coaching is often short term as it is focussed on specific development areas/issues.
A mentor is usually a more experienced individual who passes on knowledge as well as developing opportunities for their mentee. A coach does not have to be a subject matter expert (unless coaching a specific skill).
Mentoring lends itself to infrequent, informal meetings which enable the mentee to set the agenda to seek advice, guidance or support.  The coaching environment tends to be more structured with regular meetings in which the agenda relates to immediate, specific goals.
For one to one sessions, we offer a maximum of ten consecutive sessions, these can be carried out face to face in school or can be facilitated virtually after school or during school hours depending on what suits the young person.
Complete and Submit a referral form
For groups sessions, such as Social Skills and Self-Esteem, Friendships and Peer Communication, Anxiety, Anger Management, Transition Workshops and more, six consecutive sessions are offered up to a total of 15 young people per session.
Complete and Submit a request form
Initially, at the start of every session, an evaluation is incorporated such as the Wheel of Life, or the Outcomes Star, these measure the reality of engagement from inception, midway and at the end of the intervention. Therefore, following completion of one of these, further action is determined based on the outcome. Young people can engage in meaningful activities outside of school hours, or in youth clubs, sporting activities, creative arts or other which will support maintaining a healthy lifestyle and wellbeing. Further on, some can  be referred on to other services, need be, or can potentially be offered a couple more sessions with the same Practitioner.
Young people who complete their group intervention can have the opportunity to be seen on a one to one basis, as no discussion of personal matters is encouraged during groups workshops.
Contact for further information ->